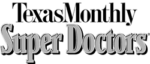 "Excellence in treatment with compassion of care," is the mission statement of Dr. Sean Boutros. He founded My Houston Surgeons to provide a vehicle for state of the art cosmetic and reconstructive surgery for patients in Houston and around the world. Dr. Sean Boutros aims to provide the best possible care to all of his patients with the most current advancements in plastic surgery. He also aspires to provide services to children with facial disfigurements regardless of financial resources.
Dr. Sean Boutros grew up in Houston. He attended Texas A&M University. After only two years, he was accepted to Baylor College of Medicine where he graduated with honors. At Baylor, he was inducted into Alpha Omega Alpha, the medical honor society for the top 5 percent of graduating doctors. He trained in plastic surgery at the world-renowned Institute for Reconstructive Plastic Surgery at New York University. There he studied under many of the world leaders in plastic surgery. Afterwards, he was accepted as the craniofacial fellow under Dr. Joseph McCarthy, known as the father of craniofacial surgery. Additionally, Dr. Sean Boutros spent time in Paris, France training under the world-renowned Ear Reconstruction specialist Dr. Françoise Firmin. He also had the distinct privilege of being mentored by rhinoplasty specialist, Dr. Nicholas Tabbal.
Dr. Sean Boutros specializes in a wide range of advanced plastic surgeries including cosmetic, reconstructive, and craniofacial procedures. Dr. Sean Boutros offers numerous procedures, but is especially dedicated to rhinoplasty, secondary rhinoplasty, facial rejuvenation surgery, ear reconstruction, breast reconstruction, cleft lip and palate reconstruction, and craniofacial surgery. His natural looking results and genuine concern for each patient have made him the one of the go-to plastic surgeon in Houston. Dr. Sean Boutros has also received recognitions for his skill and has been asked to lecture about rhinoplasty, ear reconstruction, facial rejuvenation, and craniofacial surgery not only at numerous national meetings and conferences, but also in venues around the world.
"I chose to be a plastic surgeon because plastic, reconstructive, and craniofacial surgery lets me apply principles and techniques to give people a new start in life."
~Sean Boutros, MD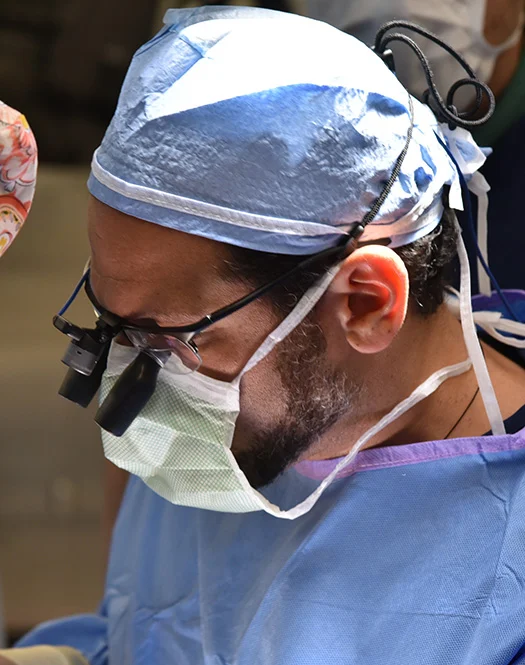 The international respect that Dr. Sean Boutros has earned as a surgeon allows him travel the world teaching surgeons about all aspects of plastic and reconstructive surgery. Dr. Sean Boutros has authored over 30 peer-reviewed articles along with nine book chapters. He also was the editor of the significant and best-selling Plastic Surgery text, Current Therapy in Plastic Surgery. He served as the anatomist for the widely known book, Surgical Anatomy of the Orbit. Dr. Sean Boutros' success has afforded him with the opportunity to lead numerous international mission trips, providing care to children with craniofacial deformities. He has established the Houston Foundation for Facial Reconstruction to enable him to care for children without access to medical care both here in Houston and abroad. Dr. Boutros has been publicly recognized for the work he has done including his heroic efforts treating victims in New York City on September 11, 2001, his international plastic surgery relief work, and his work here in Houston on children who need plastic surgery but have no access to care. He currently serves on the Board of Directors for the DePelchin Children's Center.
PROFESSIONAL MEMBERSHIPS & LICENSURE
American College of Surgeons 1998-present
American Society of Plastic Surgeons 2001-present
American Society of Maxillofacial Surgery
American Board of Plastic Surgery
American Cleft Palate and Craniofacial Association 2004-present
Houston Society of Plastic Surgeons 2005 – present
Texas Medical Association 2005 – present
Harris County Medical Association 2005 – present
New York State License, #218374 2002 – present
Texas State License, #M0671 2005 – present
Georgia State License, #066573 2011 – present
Certified through the American Board of Plastic Surgery
HONORS AND AWARDS
TXTopDoc Top Doctor 2020, 2021
H Texas magazine TOP DOCS 2010-present
Houstonia magazine TOP DOCS 2015- present
Texas Monthly magazine SUPER DOCTORS 2015- present
Castle Connolly Regional Top Doctors Award
Vitals Compassionate Doctor Award (2013, 2014, 2015, 2016, 2017, 2018)
Vitals Compassionate Doctor Recognition (2009, 2010, 2011, 2012, 2013, 2014, 2015, 2016, 2017, 2018)
Vitals Patients' Choice Award (2008, 2009, 2011, 2012, 2013, 2015, 2016, 2017, 2018
Presidential Academic Excellence Scholarship 1991-1994
Texas A&M University ($20,000)
Texas A&M Welterweight Boxing Champion 1991
Beta Beta Beta (Biological Honor Society) 1992-1994
Most Outstanding Biological Sciences Student (four semesters) 1992-1994
National Freshwater Fishing Hall of Fame 1998
World Record Holder Catch and Release Largemouth
Bass Unlimited line class
Baylor College of Medicine Honor Roll for Basic Sciences 1995
(Top twenty students)
AOA (Alpha Omega Alpha) 1997-present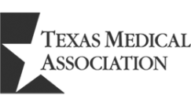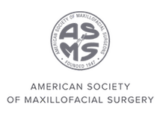 Education
Robert E. Lee High School (Houston, Texas) 1989-1991
Texas A&M University (College Station, Texas) 1991-1994
Baylor College of Medicine (Houston, Texas) 1994-1998
Professional Training
Resident in General Surgery 1998-2001
Combined General/Plastic Surgery Residency
Program, NYU Medical Center (New York, NY)
Resident in Plastic Surgery 2001-2004
Institute of Reconstructive Plastic Surgery
NYU Medical Center (New York, NY)
Françoise Firmin, MD May 2003
Clinic George Bizet (Paris, France)
Elective in ear reconstruction
Craniofacial Fellowship 2004-2005
Institute of Reconstructive Plastic Surgery
NYU Medical Center (New York, NY)
Texas A&M University
Sigma Alpha Epsilon 1991-1994
Pledge Class President 1991
Scholarship Chairman 1992-1994
Chaplain 1992-1994
Bryan Independent School District Substitute Teacher 1993-1994
Sullivan's Outfitters Fly-fishing instructor and Fly-tying 1992-1994
Baylor College of Medicine
First Year Class Representative 1994-1995
Star of Hope Mission volunteer 1995-1997
Medical School: Alumni Affairs Tour Guide 1995-1997
Founding Member of Student Surgical Society 1996-1998
Plastic Surgery Liaison of the Student Surgical Society 1996-1998
Medical Student Research Committee 1996-1998
Student Research Council Co-Chairman 1996-1998
Dr. Boutros was highly recommend by multiple doctors and friends for rhinoplasty. During my consultation, Dr. Boutros was very professional, patient, and knowledgeable. I recently had my first (ever) cosmetic surgery and my post-op results look incredibly natural. Thank you Dr. Boutros for making me a better version of myself!
Mahdokht D. Via Google
Dr. Boutros is great. I had a surgery with him, and I'm so happy with the results. I highly recommend him.
Alanoud A. Via Google
DR. SEAN BOUTROS! And AMAZING doctor Did my breast reconstruction on 12/10/2020 He such a God gifted surgeon. His work is so amazing. Before we enter the OPERATING ROOM he had pray with me . And I really like him and his staff. What and amazing team .
Lois P. Via Google
Connect with Dr. Boutros
www.allmeaugmentation.com
The Doctors at My Houston Surgeons have either authored or reviewed and approved this content. Page last updated: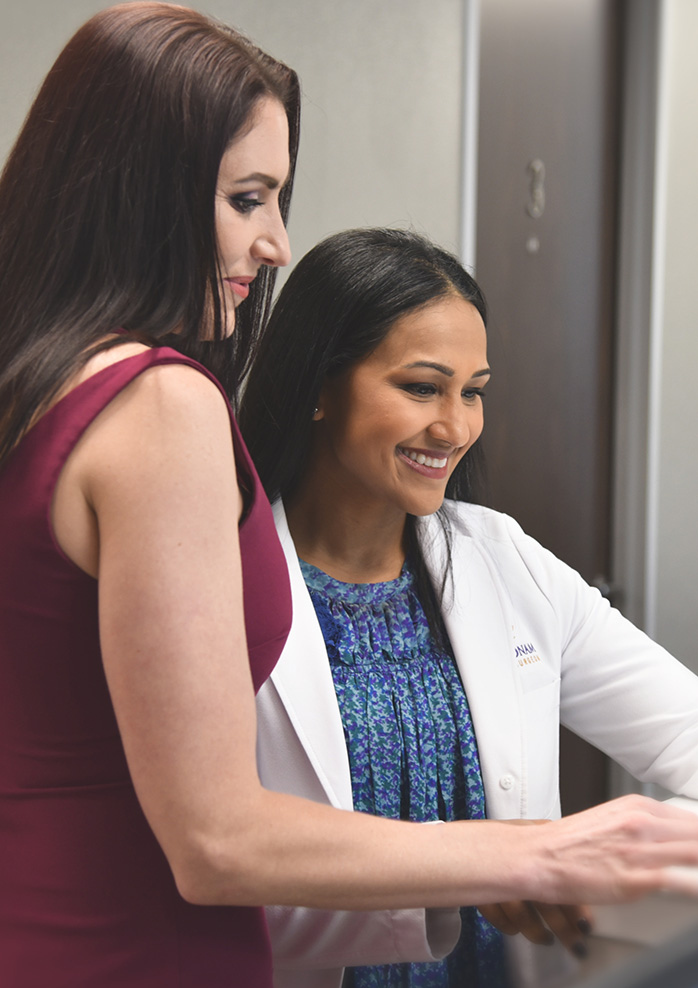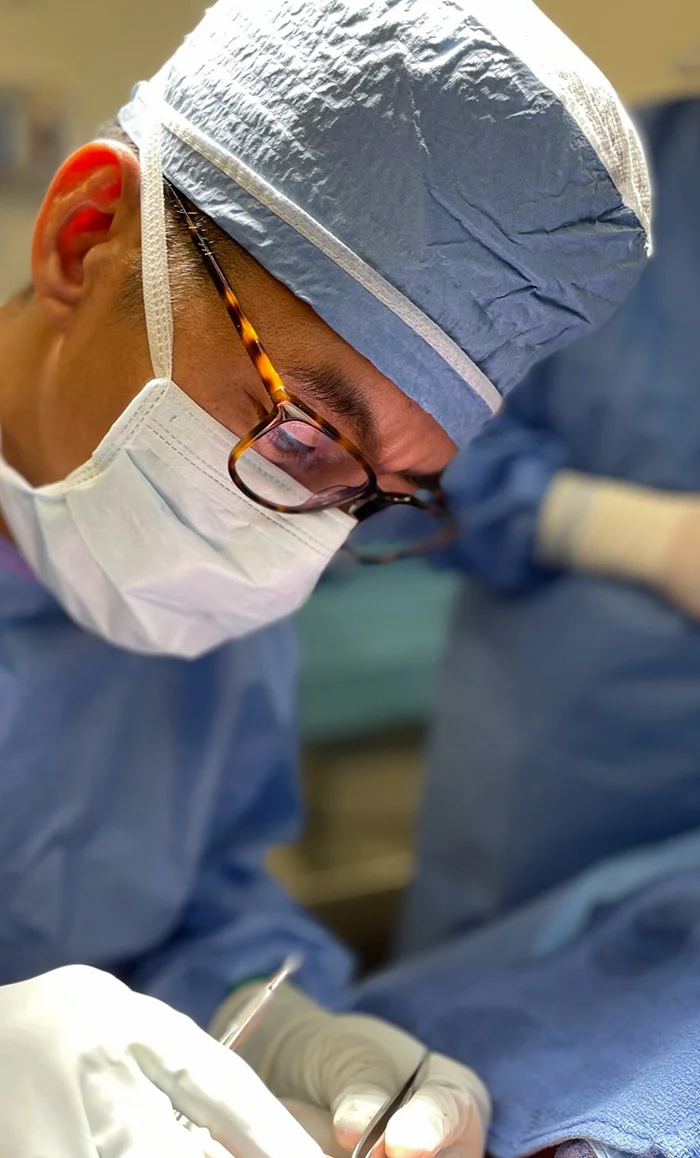 myConsultation
Contact us to schedule a personalized consultation
Our highly-skilled staff and doctors are dedicated to understanding your concerns and providing the best personalized treatment options available. Whether you seek cosmetic, reconstructive, or sinus surgery, our goal is to provide excellence in treatment and compassion in care.