Dr. Kuperan is probably the best doctor that has ever treated me. He is patient, kind, amicable, polite, attentive, informative, and articulate. He provided treatment that other doctors didn't offer and that I didn't know existed. Highly recommended for any sinus issues and treatment.
Olvin Andrés Hernández Via Google My Business
Dr. Kuperan is extremely kind, knowledgeable, and helpful! I scheduled an appointment with him thinking I had a different issue than I actually had, but Dr. Kuperan was able to quickly determine & treat the actual cause of my symptoms. Every member of the staff has been wonderful to work with, and my surgery was a very pleasant & painless experience. I highly recommend!
Hailey Wheeler Via Google My Business
Dr. Kuperan and his team changed my life! I dealt with chronic sinus pressure and sinus infections for the last 8 years. After a very easy (and painless) balloon sinuplasty and turbinate reduction procedure, I feel amazing. His team is professional, kind and efficient. I would recommend Dr. Kuperan to anyone seeking sinus relief.
Lisa Aragón-Stokes Via Google My Business
Dr. Kuperan did a wonderful job and provide a great path to recovery.
Skyler Design Build Via Google My Business
Dr. Kuperan is the greatest! After seeing other doctors for Eustachian tube problems, he performed the balloon procedure which has made me feel good again. The staff is some of the nicest I've encountered in a doctor's office, and I highly recommend him to others.
Teri Smith Via Google My Business
Was suffering from headaches and constantly fighting infections. Dr Kuperan is amazing and very easy to talk to. Come here for you sinus issues they will take care of you.
Carlie Neubauer Via Google My Business
Very pleased with the results 3 weeks after surgery. Surgery was quite uneventful, which was great. Sinuses are extremely open now.
Brennan Zerangue Via Google My Business
I am amazed on the change my quality of life got right after my sinus procedure. No pain whatsoever after surgery and I can finally breath normally. Thank you Dr. Kuperan!
Gabriel Balderrama Via Google My Business
Dr. Kuperan is an amazing doctor that gets the job done! He is very friendly and helpful to his patients. my procedure with him went well and now I am breathing so much better! Thank You Dr. Kuperan!
Massiray Taylor-Kamara Via Google My Business
I've always found Dr. Kuperan to be very reliable. I highly recommend him.
Kelsey Martin Via Google My Business
Dr Kuperan is an amazing physician & surgeon. He listens, asks targeted questions and is quickly able to diagnose. He has great interpersonal skills, is an effective communicator and takes time to answer all questions. Surgery was very successful and I couldn't be more pleased with the results. Highly recommend Dr Kuperan and his professional staff, world class service.
Lori Ellis Via Google My Business
Dr Arjuna Kuperan with HPCS changed my life! I have been living with having a nose that is stuffed up all the time. I used to wake up with a stuffed nose. I used to lay on a massage table and after 15 minutes laying on my stomach, I could no longer breathe through my nose. My massage therapy sessions were only enjoyable in the first quarter hour. My therapist found Dr Kuperan in a magazine listing him as Top Houston Docs so she gave me his number. I AM SO GLAD I DID! I was so impressed with Dr Kuperan's chairside manners. In our first consultation, he thoroughly laid out my options and listed to my concerns. He used a device and led it gently inside my nose while I watched on a monitor screen right in front of me. It showed that I had a deviated septum that blocked air flows. No wonder I could not breathe most of the time. After a second sessions, I decided to have the surgery. The surgery was performed right next door to Dr. Kuperan's office. It started at 7am and by 12pm, I was already going home. I took three days off from work and was already returning to work on the 4th day. After a couple of weeks, the bleeding completely stopped. The best part is I now can breathe; I now can sleep well at night; I no longer woke up all stuffy like before. I saw Dr Kuperan two more times for follow up and everything healed really well. I highly recommended anyone with Ear, Nose, and Throat (ENT) issues to see Dr. Kuperan. I also highly recommended the surgery facility next door, Memorial Houston Surgery Center. It's out of network for my BCBS but the extra charge was small and totally worth it! The facility is new, clean, and very efficient! THANK YOU FOR READING MY REVIEW! I HOPE I HELPED YOU.
T H Via Google My Business
Real Good doctor thanks to him no more cinnus issues I got my life back
rudy garza Via Google My Business
I was suffering from chronic sinusitis had to go in for several treatments. I visited many ENT specialists but couldn't get the desired results. One of my friends suggested me to visit Houston Advanced Sinus Center. Though I was a bit skeptical, I booked an appointment and was quite happy with the results.
Alexander Jacob Via Google My Business
After years of suffering from polyps I saw Dr. Kuperan and he laid out a treatment plan that has changed my life around. Every visit he explains everything that's going on with me and does everything he has to in order to ensure my health long term. The surgery was a success and I have been coming back for minor treatments ever since. Making this decision and following up regularly has enabled me to have my life back. Thank you for everything Dr. Kuperan!
Wesley Thomason Via Google My Business
Dr. Kuperan & his staff are very caring & professional. Dr. Kuperan was able to assess my sinus needs with testing being done during my first visit. He listened carefully at follow-up appointments after my surgery & determined a course of treatment that has given me confidence to believe that my chronic sinus troubles are gone. His staff is quick to respond to phone calls & address any concerns I have. I highly recommend Dr. Kuperan to anyone suffering from sinus issues.
Kathy Navel Via Google My Business
I want thank Dr. Kuperan and his support team for an amazing life-improving experience. I had a corrective procedure for a deviated septum (sinus) and am breathing and feeling so much better thanks to him! Great experience all around!
J R Via Google My Business
I can confidently say that Dr. Kuperan has been the best ENT doctor that I have had the pleasure of being cared by. He is a great listener and very thorough with his diagnosis. Furthermore, he ensures to put it in layman's terms to allow me to completely understand the causes of my symptoms. I had a septoplasty and inferior turbinate reduction combined surgery with him and he made me feel very comfortable throughout the entire process. Although I am leaving town in a month, I plan to make trips back to the area whenever I need serious consultation in the ENT area. I highly recommend him.
Ernesto Jacobs Via Google My Business
A most gifted doctor! From my first consultation I felt reassured by the rapport Dr. Kuperan quickly established with me as a person. He performed sinus surgery that corrected lifelong nasal breathing problems. The surgery & recovery went extremely well, zero complications or issues, and I can finally breathe through my nose. He thoroughly explained the issues, options and the procedure. He takes his time, never makes you feel rushed, has a great bedside manner, a modern office and a courteous and helpful staff. His credentials speak for themselves — if you're in need of an ENT surgeon your search is over. I highly recommend him!
R G Via Google My Business
Great doctor. Very personable. He sits down and explains the whole procedure. Takes time to answer all your questions. Would definitely recommend!
Anita Roach Via Google My Business
After 15 years and 3 surgery's on my nasal polyps, reached out to Dr Kuperan to see if he could look into my problems. A painless and great surgery experience followed by advise to start the new medicine DUPIXENT . Now three weeks from the surgery and still feeling great have my smell back and back to normal sleeping pattern. Today had my first DUPIXENT shot, for the next chapter to get rid of the nasal polyps for good . Dr Kuperan and his team are very helpful and friendly , take the time and listen to your problems . Will update the coming months on my DUPIXENT experience as for me never felt this good before after long years of struggle with nasal polyps ..November Update : After 4 Months no sign of Polyps , no need for nsal sprays any more, got my smell back and back in running ..For sure DUPIXENT give me back some joy after all those years of struggling with my nasal polyps ..
Robert Baan Via Google My Business
I cannot begin to express my satisfaction with Dr. Kuperan and the team . From the front desk, to the nurses, Ms. Makovy and of course Dr. Kuperan. Each and every one of them was courteous, professional, and made my surgery as comfortable as they possibly could. I want to thank everyone at that facility, Thank you again Dr. Kuperan, I can smell, taste and sleep well. God Bless
Jamal Rashdi Via Google My Business
Dr. Kuperan and his staff were very professional and helpful through the whole process. Having not been able to breath out of the right side of my nose for decades, Dr. Kuperan's method of treatment and surgery were very well thought out, and I experienced good after-care with outstanding results. I would definitely recommend Dr. Kuperan and his staff.
Daniel Prince Via Google My Business
Excellent experience! Dr. Kuperan is knowledgeable and personable, and I can breathe for the first time in a year. He proceeded cautiously by trying antibiotics first to clear up sinus issues, but when they didn't work we proceeded to sinuplasty surgery with turbinate reduction, which is what I needed. No complications, no issues — just easy breathing! I'd recommend Dr. Kuperan and his team to anyone.
MaryJane Mudd Via Google My Business
My experience with Dr.Kuperan was stellar from our first encounter. In comparison to other doctors, Dr. Kuperan actually listened to my concerns and did not dismiss them as "just allergies" - this was the first step to my healing. I was informed of what I would encounter during surgery every step of the way and what I should expect post-op. He and his staff are not only knowledgeable, but customer service oriented. I highly recommend them to anyone suffering due to nasal issues.
Rochelle L. Williams Via Google My Business
Dr Kuperan is a fantastic doctor! I had been putting off sinus surgery for years until my PCP told me I had no choice. From the moment I met Dr. Kuperan, he was professional, compassionate and thorough. The CT scan was done in the office and he sat with me and explained everything afterwards. He talked me through surgery and what I could expect which gave me a lot of comfort because I was so nervous. Surgery day went very well! Dr. Kuperan went over everything once more and put me at ease before entering the OR. Bedside manner really does go a long way! Everything went as planned, pain was well managed and he followed me closely to make sure there were no complications. I felt very well taken care of throughout the entire process and would recommend him to anyone!
Donna Iskander Via Google My Business
Dr. Kuperan is an outstanding specialist with an empathetic approach. I would give him 10 stars if I could.
Wayne Eastus Via Google My Business
Just the best! Dr. Kuperan got to the bottom of a long-standing, chronic infection which my other doctors had just treated with a band-aid approach. It took a specialist and a great surgeon to get to the source of the problem and solve it in a long-term way. Dr. Kuperan is kind and patient and courteous. His staff is pleasant, attentive and efficient. The facilities are pretty nice too. You will be in good hands with Dr. Kuperan.
Jennifer Broussard Via Google My Business
Dr. Kuperan is the third ENT doctor I have been too and third surgery I have had. He was able to correct other surgeons mistakes and I am finally able to breathe normally for the first time. Don't waste your time going to other doctors he's the doctor for you. His staff and him Are extremely knowledgeable and make the process so easy best doctors office I have ever been too.
Scott Thomas Via Google My Business
Had a fantastic experience with Dr. Kuperan and the staff at Houston Advanced Nose & Sinus. Everyone is very friendly, knowledgeable, and helpful, and Dr. Kuperan is clearly a trustworthy expert in his field! Many thanks to all who made my surgery process as smooth as possible.
Matthew Matsudaira Via Google My Business
This has been such a positive experience. 1st of all, I can now breathe .....that's a real bonus. It was quite painless. Swift recovery. Dr.Kuperans instructions were clear & simple to follow. I could not be happier. Lovely office, nice staff and very professional compassionate Doctor.
carolyn brougher Via Google My Business
I have had difficulty of breathing my whole life so I finally went to a well known allergy clinic in Houston and was tested for allergies. After receiving monthly injections for 18 months, I decided the results were not as I expected. My doctor referred to Dr. Arjuna Kuperan and he diagnosed my problem as inferior turbinate enlargement and a deviated septum. The results are truly amazing, I am breathing like a brand new man!!! Dr. Kuperan and his staff are very professional, friendly, and caring. I highly recommend him!
Kurt Simms Via Google My Business
Absolutely a life changing decision choosing Dr Kuperan to help solve serveral years of sinus issues. finally a full night sleep!!!!
T. Ray Via Google My Business
I have had nothing but a positive experience with Dr. Kuperan's office, and his staff, which are very professional, and friendly. They all were more than willing to address any concerns or questions that I had before and after my surgery. Dr. Kuperan genuiely seems to care about his clients needs, and tries to keep the experience as stress-less as possible. I think this place is excellent!
Tf Fields Via Google My Business
I was miserable with chronic sinus infections. Dr. Kuperan was friendly, professional and knew immediately what I needed. After sinus surgery I feel better, and have more energy. I highly recommend Dr. Kuperan.
Julie Saavedra Via Google My Business
Had breathing issues through my nose my entire life. Dr.Kuperan fixed my sinus issues with a simple and quick surgery.
Betsy Gorter Via Google My Business
Absolutely the very best medical care I have ever received. Dr. Kuperan is fantastic and the staff is wonderful. I highly recommend Dr. Kuperan.
Evan Smith Via Google My Business
I came to Houston Advanced Nose & Sinus with chronic headaches and a prolonged cold that just wouldn't get better. As soon as I walked in Jacqueline immediately diagnosed me with a secondary sinus infection. After a week or two of a steroid dose pack and antibiotics, I felt like a new person. I had no idea how draining a sinus infection could really be, but thanks to Jacqueline and the rest of the team at HANS, that's now a thing of the past!
Scott Reis Via Google My Business
Dr. Arjuna Kuperan and his team are truly amazing. Never in my life have I had such an enjoyable experience at a doctors office. His facilities were impeccably clean, his staff was friendly and helpful, and Kuperan himself was outstanding. Before I met this awesome team I was never able to breathe through the left side of my nose and was constantly plagued by headaches directly behind my left eye. When I moved to Texas the headaches increased both in severity and frequency so I decided to see an expert, and thankfully I found this guy. He diagnosed me with a deviated septum; told me what he could do, what the surgery would entail, and what I could expect at the end of it all. The surgery was flawless, the follows ups were great, and the whole experience was painless and smooth. I highly recommend Dr. Kuperan for any sinus and nose problems. It's been a month and I am breathing perfectly and haven't had a single headache. Thanks to everyone who helped me out you have no idea how much you changed my life, I am forever grateful. Mahalo, Gary John Patterson
Gary Patterson Via Google My Business
Dr Kuperan and his entire staff were remarkable! His kind manner of explaining every detail made my comfort level soar! I trusted him immediately and he lived up to my trust! He repaired my deviated septum and removed my turbinates, I can breath like a normal person! I sleep all night long for the first time in years! Recovery was quick and easy! I don't believe anyone could be better than him! Thankful for Him
Kay Connelly Via Google My Business
I can "BREATHE BETTER NOW" !!! I could not sleep at night without some nasal spray or other meds. Dr Kuperan has truly made a difference in my quality of life! He listened to my concerns and accurately evaluated my symptoms and recommended the Bi-Lateral Turbinate reduction procedure. The staff and facility are all top notch. From the scheduling and consultation to the anesthesia and follow up, everything was perfect. Prior to seeing Dr Kuperan, I had went to see another Dr K on Greenbriar and I would not recommend. No more of the stuff in the pictures below!!!!
Cedrick H Via Google My Business
One of the best doctors I've came across. Being in the medical field, I know exactly the type of doctors I like to be assess and treat me by. Great bedside manner and thorough with treatment plan. Recovery post surgery was immediate. I am able to breathe better and less migraine attacks, which is something I've suffered for years. Extremely happy with the results. Truly love the staff! I've send emails and respond time is within a day or two. I've already recommended him to few of my friends/coworkers. Highly recommend!
Shamsha Momin Via Google My Business
After suffering from sinus infections for years, I was fortunate enough to discover Dr. Kuperan. Thanks to his vast knowledge, experience and dedication to his field I am now free of headaches, congestion and fatigue. The balloon sinuplasty procedure, which was painless, now allows me to breathe deeply. In addition, Dr. Kuperan is outgoing, takes the time to explain every procedures and answer any questions and as a reasonable deduction, his staff is professional and pleasant to deal with.
Lise Howard Via Google My Business
Dr. Kuperan has been fantastic throughout the whole process. He makes you feel comfortable, and gets the job done right. And I'm very happy to say, I can breathe again, and that for me is huge. It had been so long, and I have Dr. Kuperan to thank for that.
Chris Smolski Via Google My Business
Dr. Kuperan saved my life. My experience with him and his office staff has been nothing but amazing. Suffered from nasal polyps and a deviated septum for many, many years. He was the first doctor I saw who took the time to explain everything and walk me through the process of surgery and recovery. He genuinely cares about his patients and I highly recommend him to anyone on the fence about nasal surgery. Do yourself a favor and go see the man ASAP, it'll change your life. Office staff and nurses are top notch as well.
William States Via Google My Business
I had a very positive experience with Dr. Kuperan and his staff. On my visit he found I had a sinus infection. He took the time with me to explain my options and answer all my questions. I felt very comfortable with him. I decided to have the surgery he recommended. The staff was professional and walked me through the process. When I woke up I had little discomfort. My nose was sore and I felt tired for a few days but after that I felt great. I can now sleep through the night and wake up rested and breathe out of both sides of my nose. I'm so happy with my results!! Thank you Dr. Kuperan!
Jennifer Dziedzic Via Google My Business
Dr. Kuperan was very thorough and personable through the entire process. I am very pleased with the results.
David Jones Via Google My Business
After struggling for years I am able to finally breathe after my surgery. Dr. Kuperan and his staff are first class, they are easy to talk to and explain everything in detail. Very professional as well as very cool people.
Kevin Bernard Via Google My Business
The Doctors at My Houston Surgeons have either authored or reviewed and approved this content. Page last updated: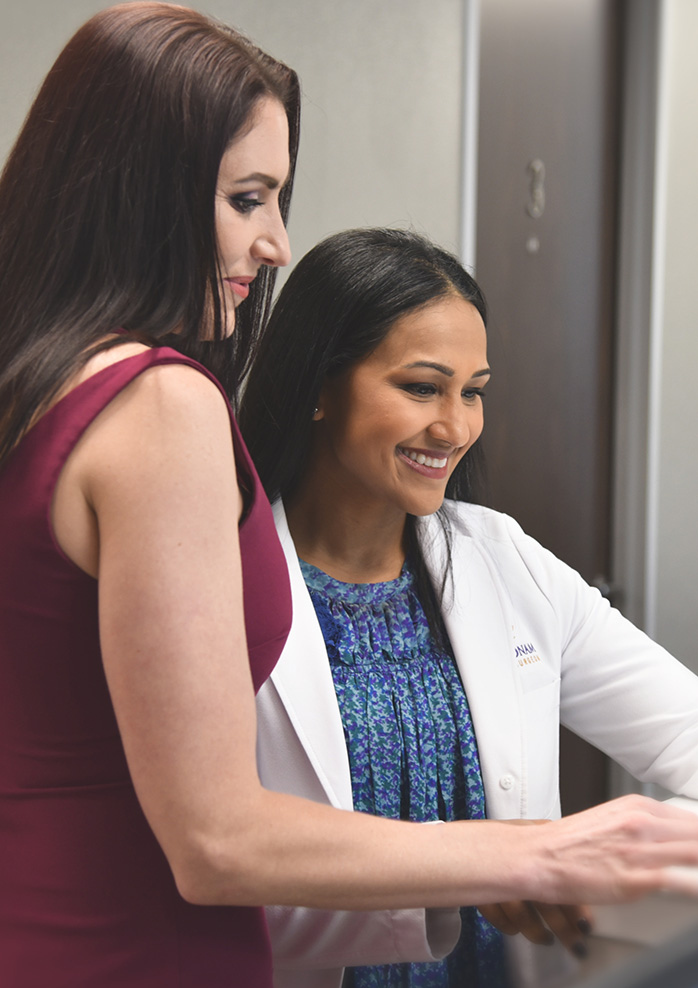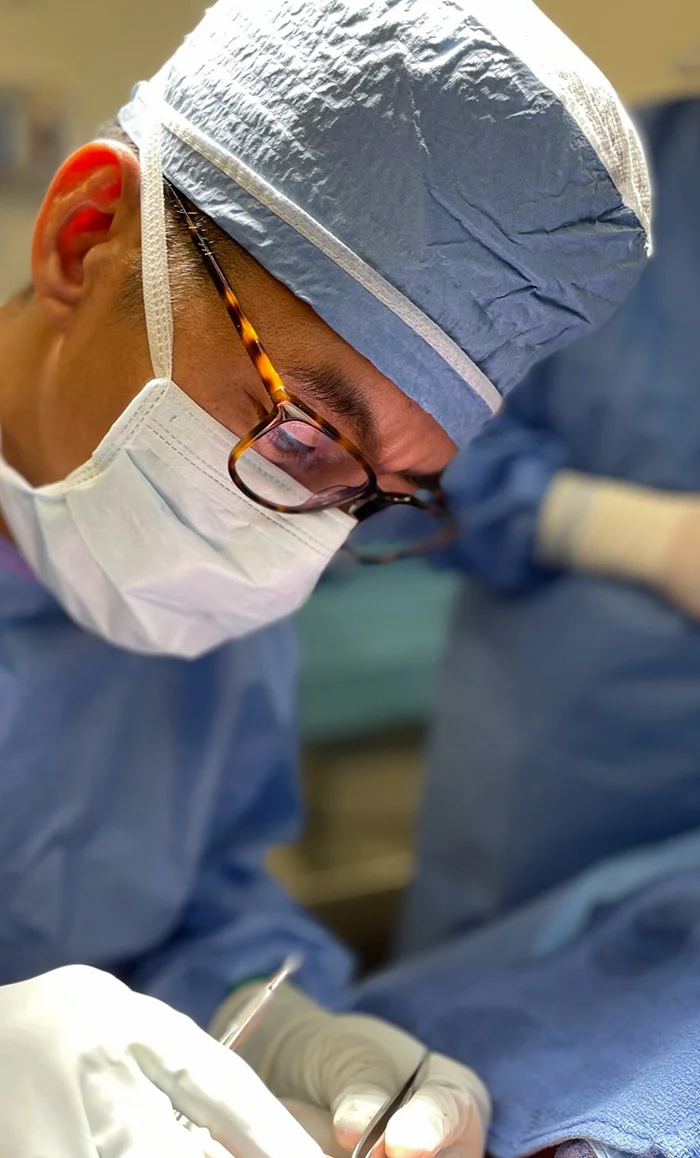 myConsultation
Contact us to schedule a personalized consultation
Our highly-skilled staff and doctors are dedicated to understanding your concerns and providing the best personalized treatment options available. Whether you seek cosmetic, reconstructive, or sinus surgery, our goal is to provide excellence in treatment and compassion in care.